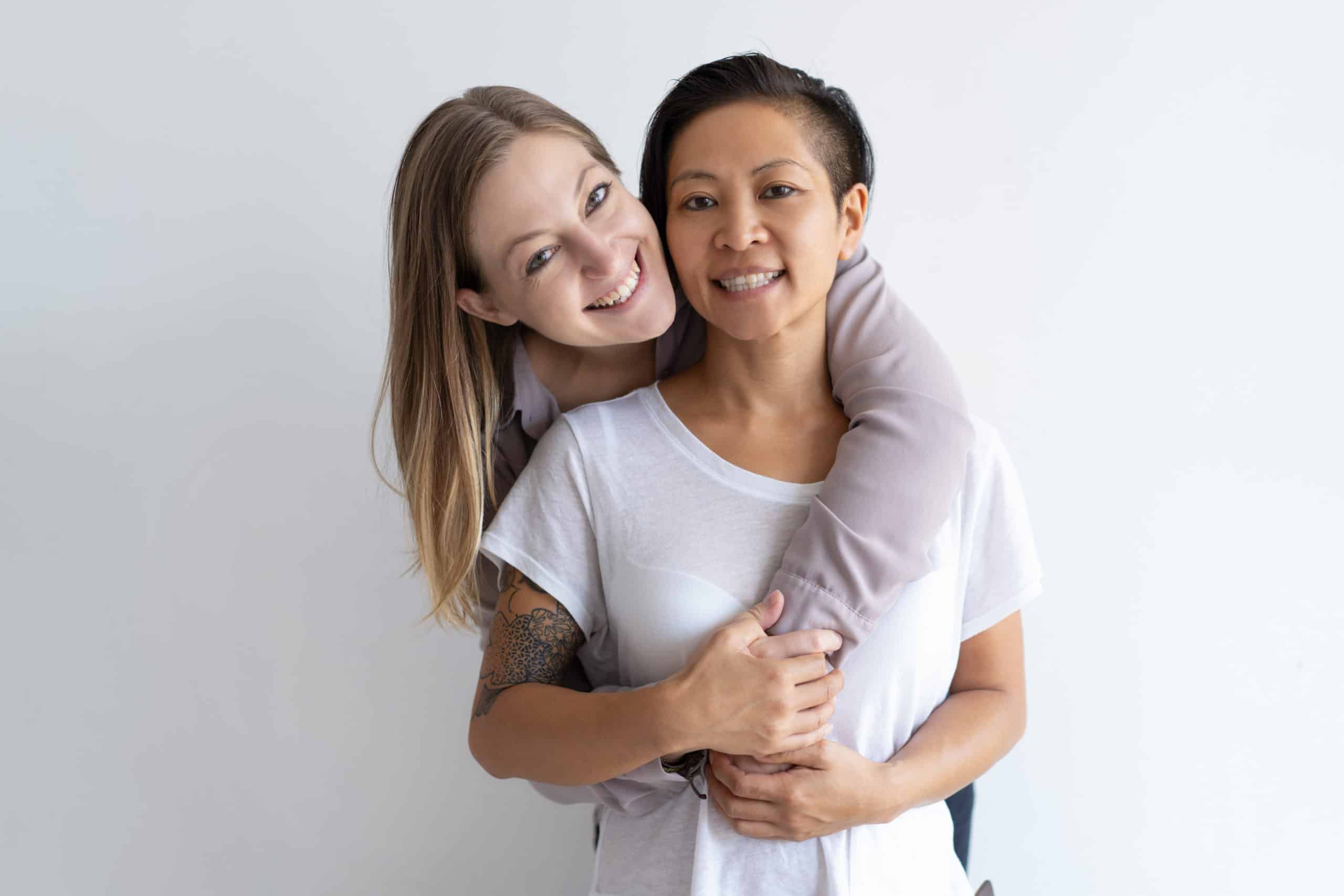 Caring for Our Transgender Patients
At Essential Aesthetics, we take pride in being highly trained to perform various services for the trans community.
Certified physician associate, Dr. Ellie, has an expansive knowledge of our transgender skin's unique needs, facial contours, and the natural aging process. She works closely with her trans patients to help them create a gender-matching profile. Dr. Ellie understands the fluidity of gender identity and lets patients lead the way for their vision and goals without imposing views of masculinity or femininity.
Transgender Services
Dermal Fillers & Neuromodulators
Facial features are an essential part of your gender identity. When placed by an expert injector, dermal fillers and neuromodulators can feminize or masculinize the face.
Dermal fillers can be used on different face areas to volumize, accentuate, and define facial features. The following areas are most commonly treated:
Lips: Filler around and in the lips to help soften lines and plump the lips.
Cheeks: Fillers such as JUVEDERM Voluma help the appearance of flattened/sunken cheeks and also helps with the appearance of your eyes, smile, nose, and chin.
Chin & Jawline: The chin and jawline are some of the most defining features of the human face. Chin and jawline reshaping with dermal fillers help to promote your goals of facial gender expression, whether you want a more defined jawline or a softer look.
Nose: Non-surgical nose reshaping helps make revisions to fit your desired look. Whether you want to straighten the nasal bridge, minimize a bump, add shape to the nasal tip, or create symmetry, dermal fillers will help you achieve your goal.
Neuromodulators such as BOTOX and Dysport are used to relax muscles to give you your desired look. They can be used to treat:
Jaw Muscle: If you would like a more defined jaw or would like to reduce the appearance of your jaw muscles, neuromodulators are a great option.
Lines & Wrinkles: Neuromodulators can help relax facial lines and wrinkles when moving the face. They can also help to soften the deep furrow between the eyebrows.
Eyebrow Shaping: Neuromodulators help to rebalance the forehead and periocular muscles to improve the shape and position of the eyebrows. Dr. Ellie can help to create an arched look to the brow or a more straight look, depending on your preference.
Laser Hair Removal
Hair removal is often one of the first steps people take when transitioning. Laser hair removal can help to reduce unwanted hair in any of the following areas:
Underarms/Arms
Back
Bikini Area
Chest/Breasts
Legs
Face, including the upper lip, chin, and eyebrows
Scalp
Neck
The full course of treatment varies from patient to patient, and you will notice a significant difference after completing your sessions. Touch-up treatments may be scheduled as needed.
Schedule a Consultation
Essential Aesthetics is grateful to the transgender patients who give us the privilege to help them look the way they feel on the outside. Let us support you through the process of transformation. Call or text our office at 925.855.1773 or request a consultation online.