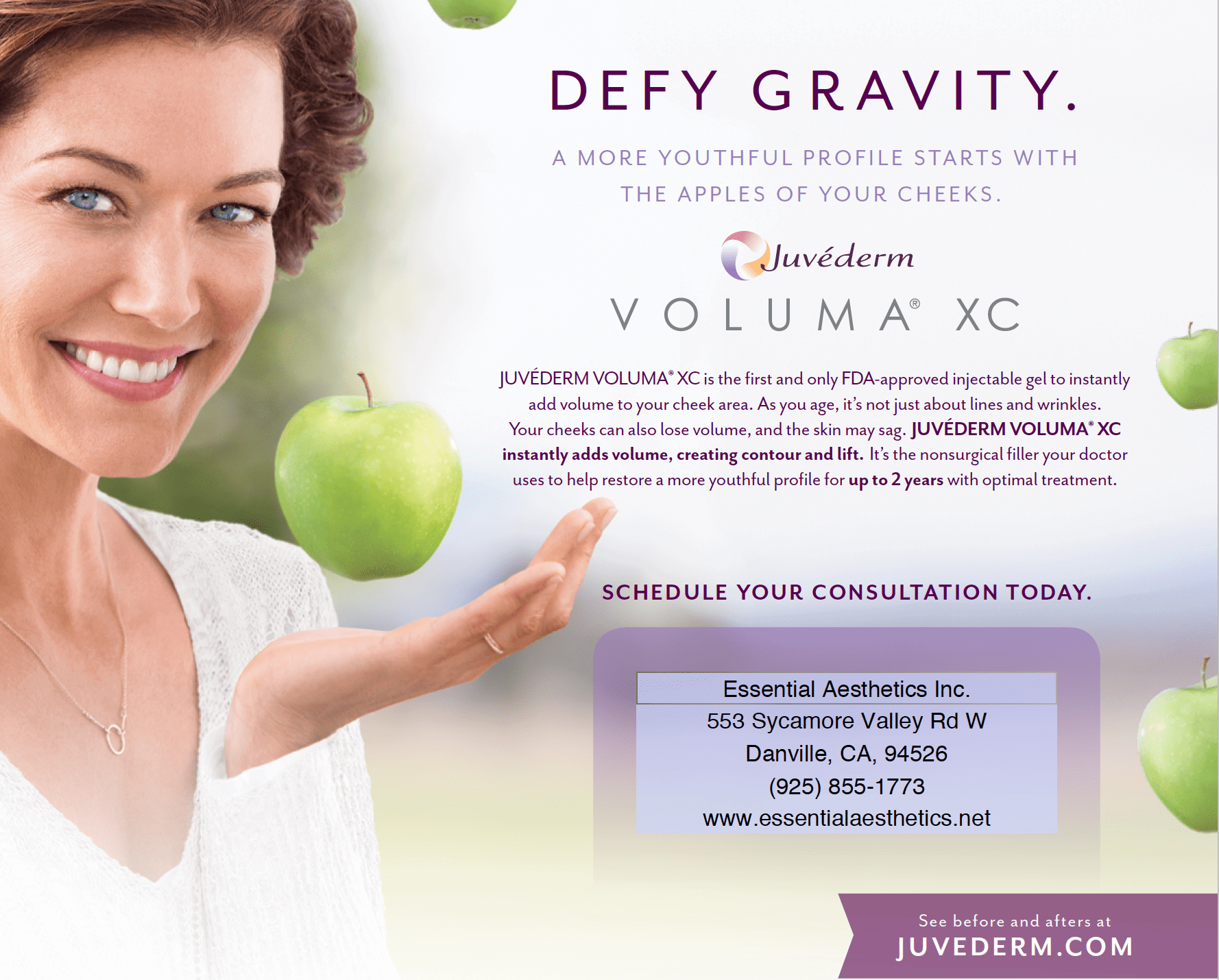 Defy Gravity with Juvederm Voluma XC
Juvederm Voluma XC adds volume to correct age-related collagen and volume loss in the cheeks area. It lasts up to 2 years with optimal treatment.
Wrinkles and skin lines are not the only signs of aging. Over time, the cheeks flatten, and the skin may lose firmness. A natural loss of volume in the midfacial area may cause this.
My preference for flattened cheeks is to use Juvederm Voluma to correct the appearance of atrophy on lateral cheekbones. I tend to inject deep with my vertical puncture bolus to lift cheeks laterally; then, I go anteromedial aspect with fanning and linear threading technique. Juvederm Voluma XC can be used for other "off-label areas," such as nasolabial folds, jaw lines, chin, and temples. We advised our patients to avoid heavy physical activity on the same procedure date and to use ice for at least 20 minutes two or three times at home. I schedule a follow-up visit in about two weeks to evaluate the areas needing touch-ups and measure the correction level. Follow-up injections depend on my patients' level of satisfaction, degree of volume correction, and budget.
Dr. Elham Zarnegar DMSc, PA-C
Picture Source: Allergan Inc.