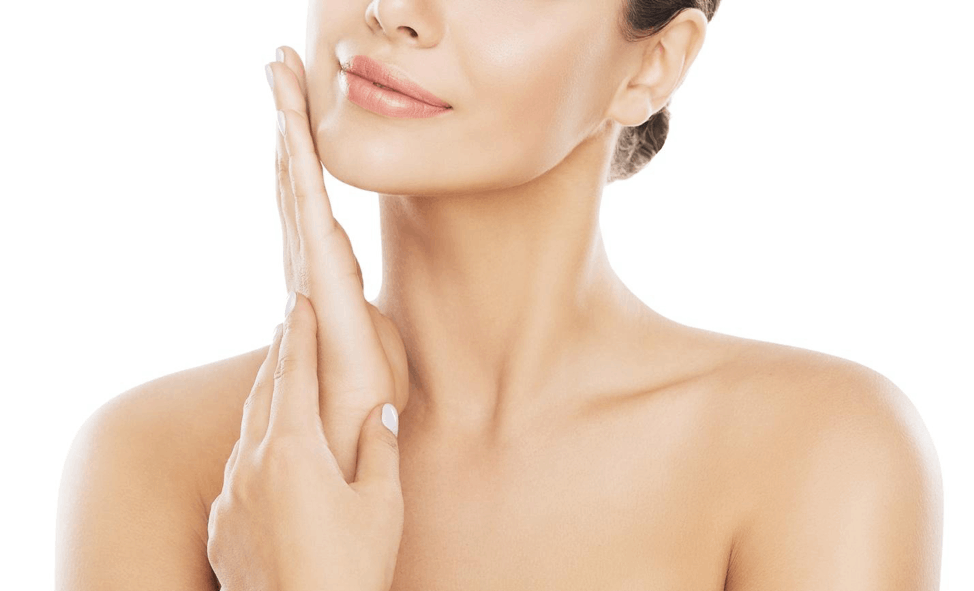 How to Lose Your Turkey Neck Prior to Thanksgiving?
The only turkey you should have this month is on your plate with stuffing and cranberry sauce. The term turkey neck refers to the double chin, submental fat, or wrinkled and sagging skin on the neck. Lucky for you, at Essential Aesthetics, we treat turkey neck with combination therapy to give you optimal results.
To accommodate the submental fullness, also known as a double chin, you have a choice of two treatments to eliminate fat: Kybella or CoolSculpting, paired with Radio Frequency (RF) energy and microneedling to tighten skin. Unsure of which to pick? Continue reading to learn more about each treatment, or schedule a consultation with our expert physician assistant, Ellie, to learn which treatment option is right for you.
What is Kybella?
Kybella is the only FDA-approved injectable treatment that destroys fat cells under the chin to improve your profile. Its active ingredient is synthetic deoxycholic acid, a naturally occurring molecule in the body that helps break down and absorb fat. Once these are destroyed, these cells can no longer store or accumulate fat, creating long-lasting results.
How Does Kybella Work?
Since everyone's chin profile differs, the number of treatments required differs from patient to patient. Dr. Ellie DMSc, PA, will assess the area under and around your chin at your consultation to determine if this is the proper treatment and how many you will need to achieve your aesthetic goals.
Our expert staff will administer small injections under your chin at each treatment. This process may take anywhere from 15 to 20 minutes.
After treatment, you may experience swelling, bruising, or numbness under your chin, but no special care is needed after the appointment, and you can resume regular activities immediately.
How Does CoolSculpting Work?
CoolSculpting is another option that may help reduce submental fullness. Fat cells can't stand being in certain cold temperatures in which they will freeze. CoolSculpting works by using extreme cold to freeze your fat cells. Afterward, your body naturally eliminates the dead cells within 1 to 3 months.
What Should I Expect?
Our office's CoolSculpting experts will begin by assessing the area to ensure effective treatment. They will then apply a clear gel to the chin to create a barrier between the cooling panel and your skin.
Once the applicator adheres to your body, you may feel sensations of pulling, tugging, mild pinching, intense cold, tingling, stinging, aching, and cramping. These sensations will go away after the area becomes numb. Treatment may take anywhere from 30 minutes to an hour.
What is collagen-induced radio frequency heat energy?
Using VoluDerm, we combine microneedling and radiofrequency heat energy to amplify collagen and elastin production. Unlike other microneedling devices, ours doesn't use needles to puncture the skin. Instead, we use an array of ultra-thin electrodes that thermally ablate the skin's outer surface to reach the deep dermis.
We then use TriFractional energy to resurface the superficial skin and regenerate the tissue via wound healing. This causes the skin's texture to improve, leading to younger-looking skin.
We can assist you in achieving a beautiful neck just in time for the holidays by addressing the fat in the submental area and improving the texture of the skin in that region.
Contact us today with any questions, or schedule a consultation to see how we can help eliminate your double chin!