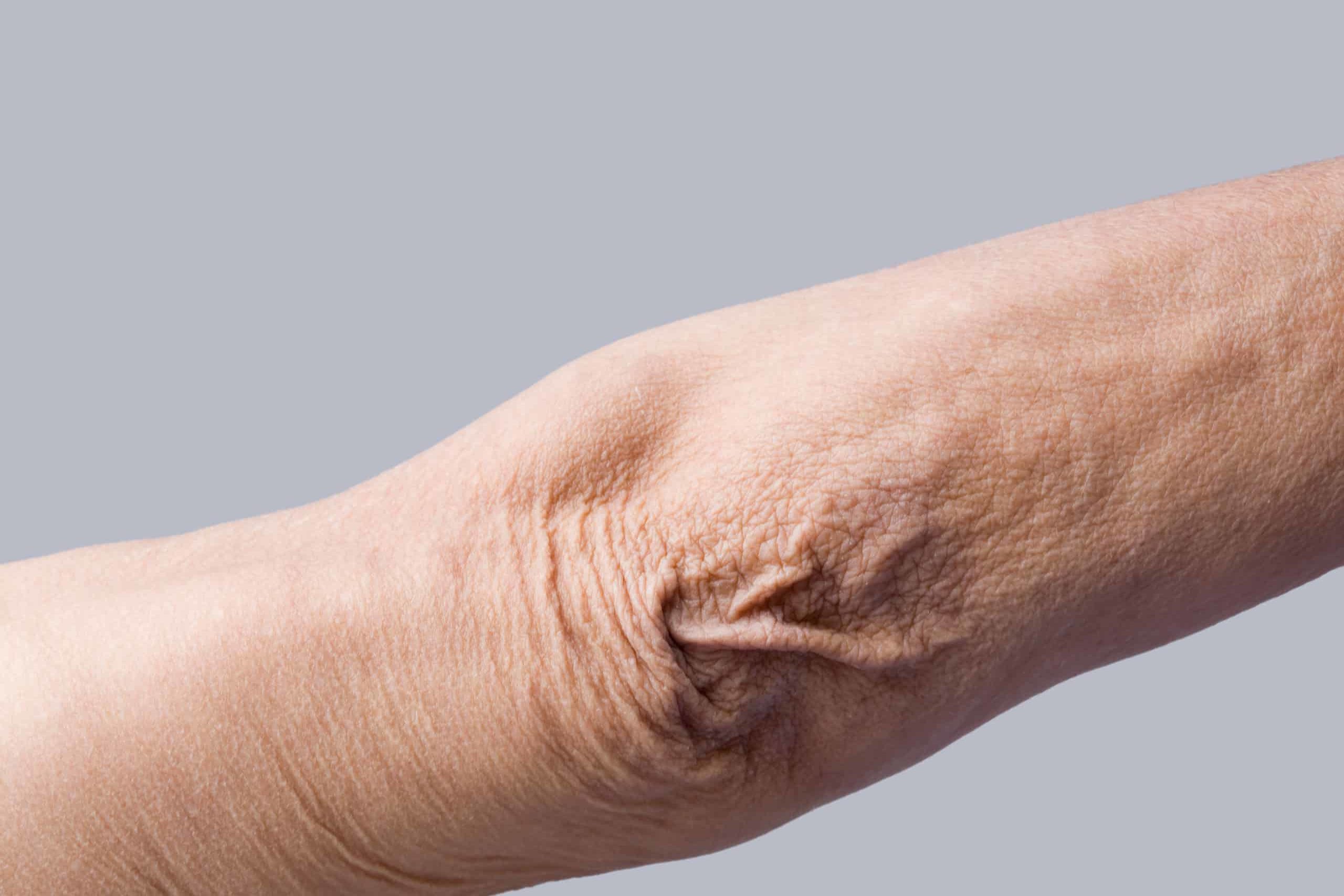 Non-Surgical Arm Lift – What is a Liquid Arm Lift?
Non-Surgical Arm Lift
Is the skin on your arms starting to look thin and wrinkled, like crepe paper? Crepey skin is caused by aging, lack of moisture, excessive weight loss, and exposure to the sun. These factors cause the breakdown of collagen and elastin in our skin which keeps it tight and wrinkle-free. Sculptra can be administered in several areas including the face, knees, abdomen, buttocks, and vagina.
At Essential Aesthetics, our certified physician assistant, Ellie Zarnegar, uses her unique expertise in dermal fillers and radiofrequency (RF) devices to reduce the signs of aging and volume loss in the arms for a non-surgical arm lift.
What is a Liquid Arm Lift?
Our non-surgical arm lift, or "liquid arm lift" is a combination of two treatments: Sculptra and RF skin tightening. Sculptra is a poly-L-lactic acid (PLLA) filler that stimulates collagen and helps restore the deep, underlying structures of the skin to diminish wrinkles. This is a key component in skin tightening because it leads to long-term plumping in the treated areas to even out the surface of the skin and smooth away wrinkles and fine lines. After the injections, PA Ellie will begin using an RF device to help activate the Sculptra and kickstart collagen production. This will help to dramatically improve your results.
How Long Will It Last?
You will notice an immediate improvement in the texture of your skin after a non-surgical arm lift. Within 3 to 6 months after the treatment, most of the improvement will occur. With PA Ellie's artful and meticulous injection technique, your Sculptra results may last for up to 2 to 3 years.
It is recommended that patients schedule Sculptra treatments once or twice a year for regular maintenance.
What is the Downtime?
Liquid arm lifts are a great non-invasive alternative for those who do not want to undergo surgery. You may experience swelling, redness, bruising, and/or tenderness in the arms for 7 to 14 days. You can return to your regular daily activities immediately after treatment.
How Do I Schedule a Consultation With PA Ellie?
To schedule a consultation with PA Ellie in Danville, California, please contact our clinic to schedule an appointment. You can call or text us at 925.855.1773 or schedule a consultation online.
Looking to give someone the perfect gift? Get them an Essential Aesthetics gift card today!