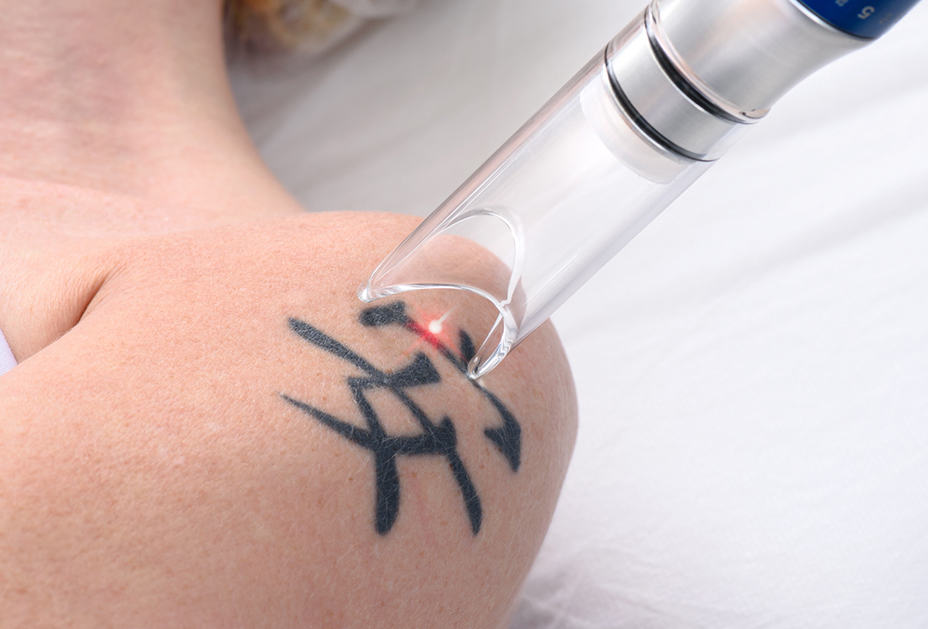 PiQo4 Laser
The PiQo4 is a revolutionary laser that uses photoacoustic energy to remove pigment and tattoos, instead of heat, making it safe for all skin types. The PiQo4 is the only 4 wavelength treatment that uses Pico and Nano energies, which is why we consider it as the Ferrari of lasers.
Why 4 Wavelengths?
Since each pigment absorbs a specific wavelength, PiQo4 offers 4 wavelengths to treat the broadest range of pigment and tattoos, on the widest range of skin types. Its 4 wavelengths – 1064 nm, 532 nm, 650 nm, and 585 nm – target 9 of the most frequently used tattoo colors ranging from light orange to dark black.
How Does the PiQo4 Laser Work?
Studies have shown using both Nano and Picosecond laser pulses is the optimal treatment for shattering pigment and ink particles. The PiQo4 laser uses two steps:
Nanosecond pulses deliver short bursts of energy to break down the large and deep pigment or ink particles.
Picosecond pulses rescan the areas, destroying the small and shallow particles.
This combination procedure results in a more precise treatment.
Why is the PiQo4 one of our favorite treatments?
It treats several skin conditions including:
Melasma
Birthmarks
Sun damage/brown spots
Freckles
Wrinkles and fine lines
Wrinkles and fine lines
Skin texture and tone
Hyperpigmentation and scarring
The PiQo4 has a high power output and the largest spot size on the market, making it an effective treatment for both shallow and deep pigment or ink.
It is the only laser on the market suitable for all skin tones, including darker skin tones.
What to Expect
Our certified physician assistant, Ellie Zarnegar, will thoroughly assess your skin pigment or tattoos to determine the number of sessions needed for you to see optimal results. People typically need a series of 6 to 8 treatments spaced 4 to 6 weeks apart.
At the time of your appointment, a topical numbing cream may be applied to help with any discomfort. Immediately after the treatment, you may notice a white "frosting" appearance, redness, and swelling on or around the treated area. This will resolve naturally after a few hours.
How Do I Schedule A Consultation?
To learn more about our laser tattoo and pigment removal treatments with the PiQo4 laser, call or text us 925.855.1773 or schedule a consultation with our easy to use form.