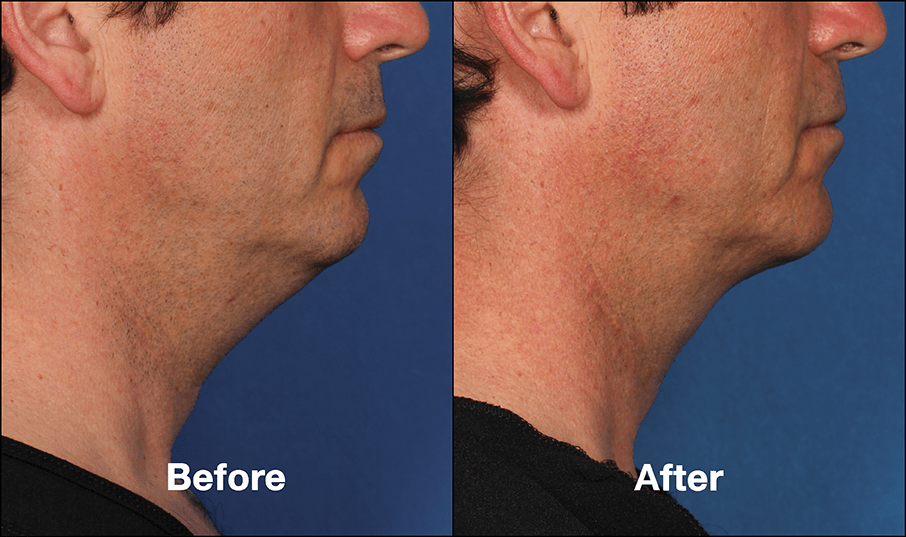 Kybella® Injection for Submental Fullness
Kybella® is the first and only FDA approved injectable drug that contours and improves the appearance of submental fullness. Kyballa® (deoxycholic acid) injection is indicated for improvement in the appearance of moderate to severe convexity or fullness associated with submental fat in adults.
When injected into subcutaneous fat, Kybella® causes the destruction of fat cells. Once destroyed, those cells cannot store or accumulate fat.Treatment with Kybella® is customized by our medical providers to your aesthetic goals for an imporved chin profile. Once the aesthetic response is achieved with Kybella® retreatment is not expected. The most common adverse reactions are edema/swelling, hematoma/brusing, pain, numbness, erythema, and induration.
Scheduel your appointment to find out more about effective use of Kybella® injection to destroy fat cells under the chin.
Author: Elham Zarnegar PA-C
Source: Allergan