October 2023 Special
The approaching Halloween season is the perfect opportunity to start taking care of your boo-tiful skin.
Our selection of skincare products is vast and includes both our own brand and Skinmedica. If there is a Skinmedica product that you are interested in but we do not have in stock, you can order it through our website, Essential Aesthetics, at https://essentialaesthetics.brilliantconnections.com/.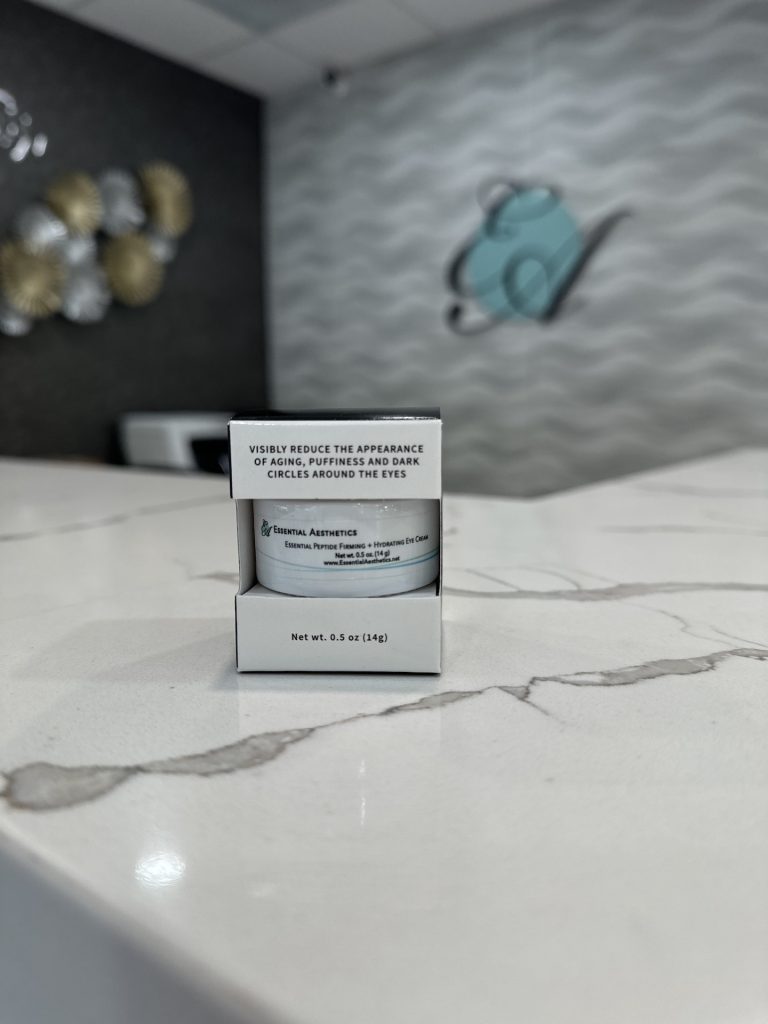 Trick or Treat: Save 20% when you have a treatment at our office on our Essential Peptide + Hydrating Eye Cream!
If you want your eyes to seem younger, try our Essential Eye Cream, an advanced moisturizing and firming lotion. Lines and wrinkles, as well as crow's feet, will be less noticeable after using this serum. Dark circles and puffiness around the eyes become less noticeable after use. Instantly, your skin will have a more youthful glow and a more toned appearance.
The following are some of the product's most important components:
Supporting the skin matrix and giving it the appearance of collagen is the goal of the peptide complex. Skin's suppleness and elasticity are enhanced, while fine lines and wrinkles are dramatically diminished.
Under-eye dark circles, discoloration from colored anti-glycation medicines, and hemoglobin accumulation were alleviated by N-hydroxysuccinimide.
Combining potent antioxidants like vitamin C and arbutin with finely ground brighteners like titanium dioxide and mica creates a more radiant appearance right away.
Hyaluronic acid (hydrolyzed sodium hyaluronate) is a humectant that penetrates the skin to deliver long-lasting hydration and to help fill in fine lines and wrinkles.
To take advantage of this limited-time promotion, don't hesitate to get in touch with us by requesting a consultation online or calling or texting 925.855.1773. This promotion must be mentioned when purchasing your product and ends on October 31, 2023.