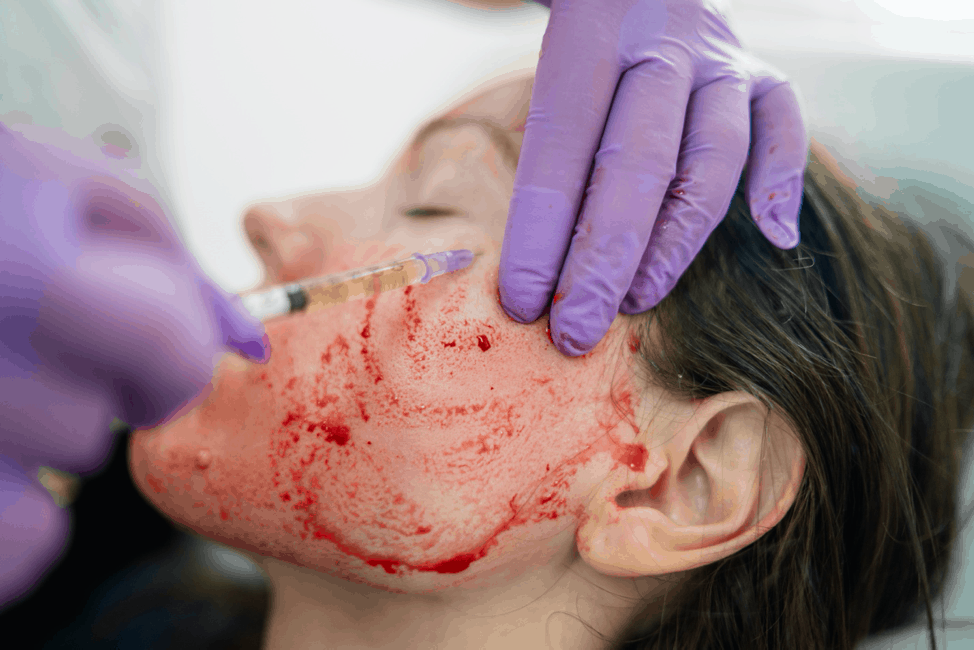 PRP for Anti-Aging
What is PRP?
Platelet-Rich-Plasma (PRP), also known as "vampire facials, have recently become widely talked about and have become a popular treatment that many celebrities get done. However, PRP has been used for over a decade in the medical field to promote healing, especially in sports injuries. More recently, it has been used as an advanced anti-aging and healing treatment.
So, what is the science behind PRP?
Let's start with what PRP is. Our blood contains plasma (the liquid part) and platelets (the solid, clotting part). During your body's natural healing process, it uses the hormones that are contained in platelets to promote new cell growth. Isolating these platelets helps speed up the recovery process by increasing the rate of healthy cells being produced.
That makes sense, but how does it work for anti-aging?
Combining PRP and micro-needling has shown to reduce large pores, acne scars, and stretch marks, improve fine lines and wrinkles, and smooth the texture of the skin. At Essential Aesthetics, we use RF-assisted micro-needling. This type of micro-needling heats the skin to cause coagulation in the blood while ultra-thin electrodes induce micro-wounds in the skin. The PRP is then applied to the skin so the skin can soak it in and heal itself more quickly.
Can PRP be used for any other treatments?
Yes! At Essential Aesthetics, we also use PRP to help those dealing with hair loss. Our master injector, Ellie, strategically injects the platelets into your scalp in the areas that need improvement. Although PRP is not a cure for baldness, there is great evidence that regular treatments can slow down the effects of balding and work to increase hair density.