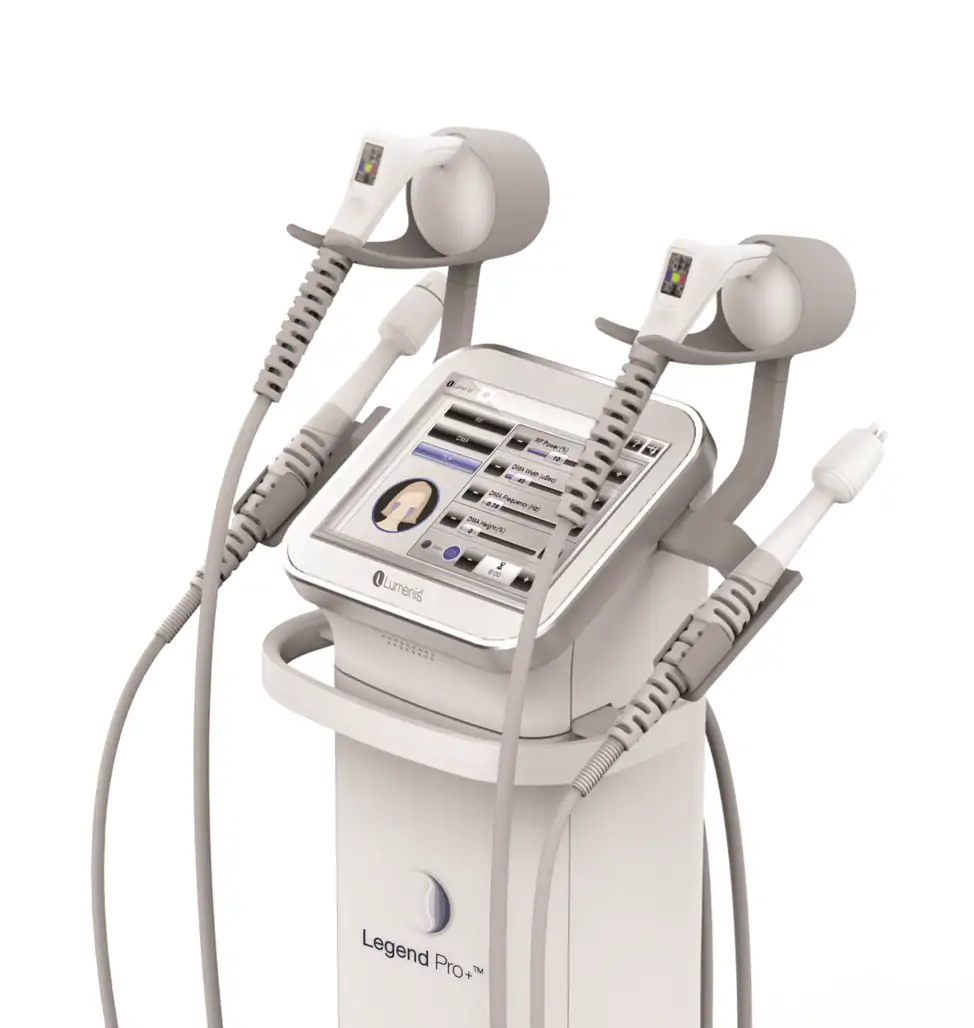 Radiofrequency (RF) Microneedling
What is RF microneedling?
At Essential Aesthetics, we use a radiofrequency (RF)-assisted microneedling device to boost the regeneration of collagen and elastin fibers in the deeper dermis. With the capacity to treat a variety of skin types and aesthetic concerns, this technology enables us to customize the best treatment for each patient. During the procedure, the device triggers the body's healing response in order to spark cellular turnover, revealing radiant and smooth skin.
How does it work?
By applying thermal energy at specific wavelengths, the RF device gently heats the deeper skin layers to create controlled micro-wounds. The pathways made by these microchannels are then gently penetrated to constrict collagen and elastin fibers. This encourages the generation of healthy skin and clears away any skin imperfections while gradually lifting and tightening the skin at the dermal layer.
Am I qualified for RF microneedling treatment?
If you are concerned about fine lines and wrinkles, unwanted scars, and uneven or rough skin tone, microneedling could be the solution for you. Our radiofrequency (RF) device offers non-ablative skin rejuvenation, which is great for tightening the skin, evening out tone and texture, and diminishing the look of dark spots.
What should I expect following RF microneedling?
As a non-invasive alternative to cosmetic surgery, RF microneedling restores mild to moderate skin laxity and requires minimal downtime. Most people are able to continue with their normal activities after treatment. A series of treatments are usually recommended. We typically space microneedling treatments 2-3 months apart to ensure proper recovery, and allow time for the skin to rebuild new collagen.
How long until I see the final results?
A single treatment session of RF microneedling can yield a noticeable result, such as tighter and smoother skin. However, the results will continue to improve over the course of treatment and throughout the subsequent months following the delivery of the procedure. A touch-up treatment may be required every 2-3 months in order to maintain and achieve optimal results. Between treatments we recommend the use of gentle skincare products and suitable at-home care.
Enhance the appearance of your skin today! To book an appointment, call or text our clinic at 925.855.1773 or request a consultation online.