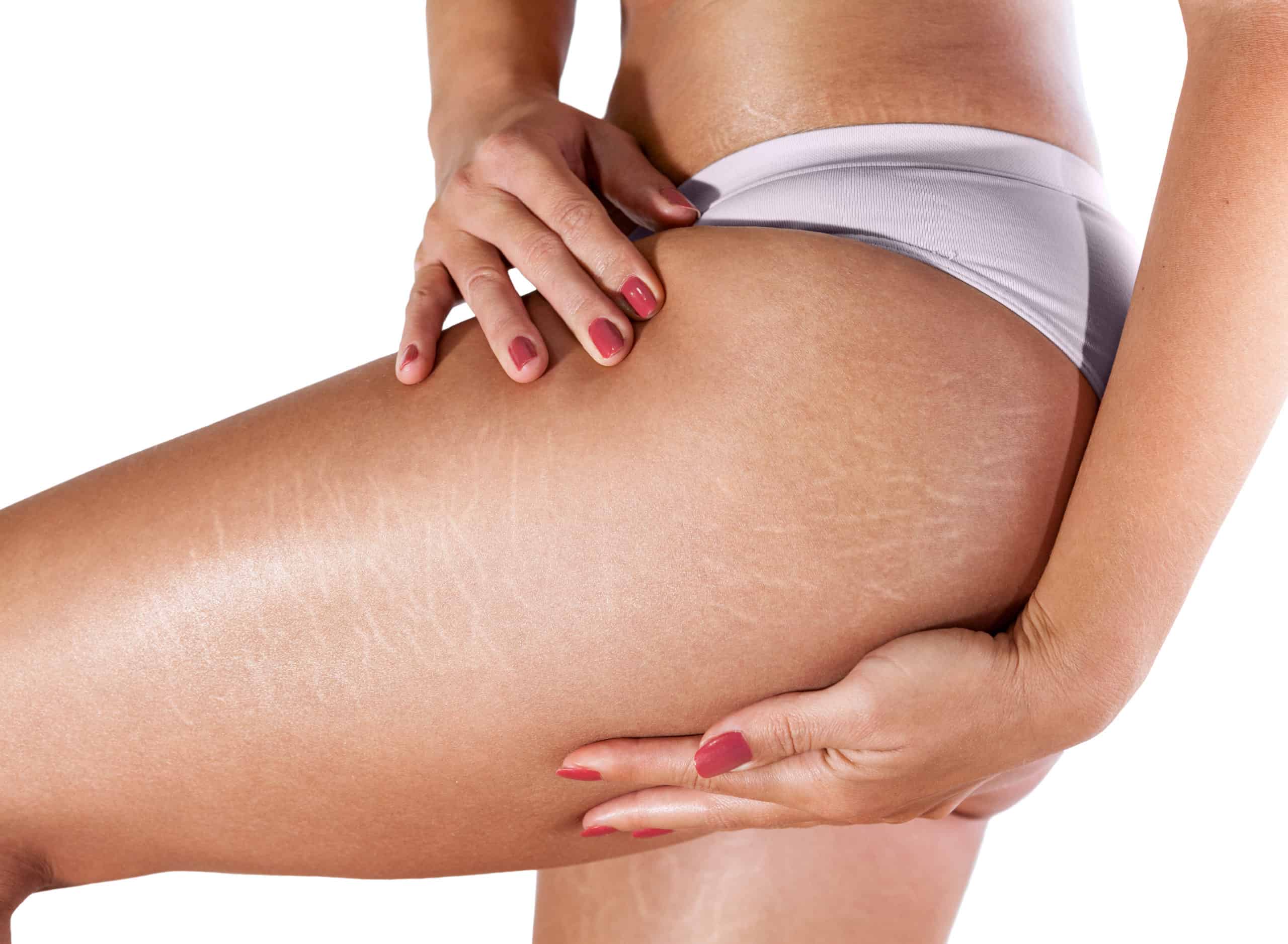 Stretch Mark Treatment with Microneedling and Laser!
Pregnancy, weight fluctuations, and puberty can take a toll on a person's body. One of the most common side effects of these changes is the appearance of stretch marks. These streaks usually develop on the abdomen, buttocks, and thighs and can be red, blue, white, or purple. Although they do not have an effect on your health, they can impact your confidence and self-esteem.
Essential Aesthetics proudly offers a combination treatment for these unsightly scars: ResurFX and Radio Frequency (RF) micro needling. Continue to read to learn more about the difference between these treatments and why the combination treatment is the best option for you.
ResurFX + RF Microneedling
ResurFX is a non-ablative skin resurfacing treatment, which means it delivers heat into the skin while keeping it intact. RF microneedling is the latest aesthetic treatment designed to reduce the appearance of scarring, wrinkles, and sagging skin. It is an ablative resurfacing treatment that works by creating micro wounds in the outer layers of the skin while delivering RF energy into the deep layers. Both of these state-of-the-art technologies stimulate the production of collagen and elastin to help improve the texture and appearance of the skin.
Using a combination of ablative and non-ablative treatments is a new approach in aesthetic medicine and has proven to be very effective.
What to Expect
At the time of your appointment at our Danville, CA, office, Dr. Ellie Zarnegar DMSc, PA, will apply a topical anesthetic to the treatment area, which helps to reduce any discomfort during the procedure. She will then begin using the ResurFX laser applicator, which uses CoolScan technology to ensure the energy delivery is precise and homogenous. She will then follow with the RF microneedling treatment, which punctures the skin with a sterile needle that emits RF energy to the stretch. She will also use hyaluronic acid (HA) serum to help boost collagen production in the skin. This treatment can also be combined with platelet-rich plasma (PRP) to enhance results.
The treatment can take anywhere from 45 minutes to an hour. Patients typically begin to see results after 3 sessions but may need 6–8 sessions to achieve optimal results.
How to Care for Your Skin After Treatment
After your RF Microneedling & Fractional Laser treatment, you may experience redness and swelling, as well as tiny scabs in the treatment area. It is important to moisturize and not exfoliate the skin for at least a week after treatment. Any retinol products should be discontinued from use 1 week prior to and after treatment.
Get Rid of Your Stretch Marks
Stretch marks can make it hard for some to have confidence in their bodies. Receiving treatment from Essential Aesthetics in Danville, CA can help boost your confidence in your body and yourself. Contact us by calling or texting 925.855.1773 or by scheduling a consultation today!