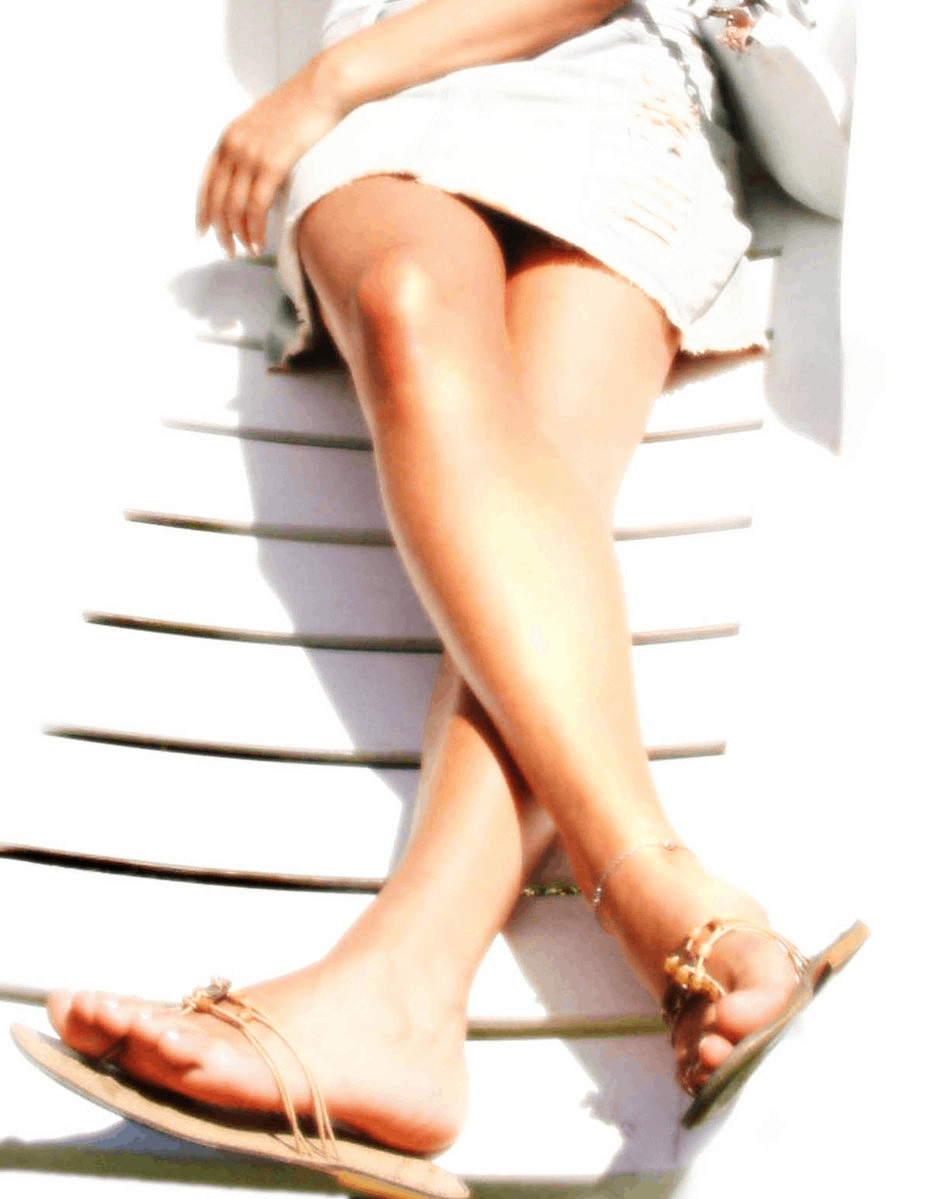 The ultimate guide to Laser Hair Removal
Laser hair removal is the most recent method of achieving flawlessly smooth skin. Shaving, waxing, and hair removal treatments are common methods for removing unwanted hair, but they are only temporary answers to a long-term problem. In today's fast-paced environment, traditional hair removal methods are losing favor. Welcome to an effective, long-term hair removal solution. If this is the path you want to take, we have the perfect guide for you!
Does laser hair removal hurt?
Laser hair removal tends to feel like the quick snap of a rubber band. The pain level of the procedure is determined by the location from which the hair is being removed.
Laser hair removal is easier on thicker skin, like arms, than on underarms with thinner skin. Even so, laser hair removal is still more comfortable than waxing.
We recommend shaving your hair before your laser hair removal treatment to reduce discomfort. To reduce the sensation of the laser, you can also take an antihistamine the night before and the morning of your appointment.
How long does laser hair removal take to work?
You'll begin to see results after your first laser hair removal session. However, you'll need between 6-12 sessions spaced 4 weeks apart to experience a 70–80% reduction in hair growth. To achieve the best results, we recommend undergoing laser hair removal once a year for a few years after your initial session.
Laser hair removal can be effective for both the face and body, targeting any area where hair may grow.
The top 5 laser hair removal areas for women
Upper lip
Under arms
Bikini line
Stomach
Legs
The top 5 laser hair removal areas for men
Sideburns
Back
Stomach
Arms
Buttocks
How Effective Is Laser Hair Removal?
Laser hair removal is highly effective, and in many cases, patients find that they can stop shaving altogether. However, in order to get these advantages, you must attend regular follow-up sessions (4-6 sessions in total, typically every 4 weeks) after your initial treatment. One of the biggest mistakes people make is not returning for their follow-up sessions once hair growth starts to slow down.
Is laser hair removal safe?
Yes, laser hair removal is safe, and there are no long-term risks associated with it. Patients may encounter a few negative side effects after laser hair removal, although they are usually minor and temporary. These include:
       Redness and Irritation: These are typically short-lived and respond well to an ice pack or cool bath.
       Crusting: Although this is usually minor, it can be bothersome. Applying moisturizer after a laser hair removal session can minimize it.
       Changes in Skin Color: In some patients, skin color may appear slightly lighter or darker after treatment. These changes usually fade away completely, with skin color returning to normal over time.
What should I do before receiving laser hair removal?
Before having laser hair removal treatment in our office, you will have a consultation with Dr. Ellie Zarnegar, DMSc, PA, to learn more about the procedure. The consultation will include pricing, how the process works, possible adverse effects, and whether you would be a good candidate based on your hair type.
A patch test in the area where you desire laser hair removal will be performed prior to your first treatment. This will aid in determining the level of laser energy required to obtain the best results, as well as revealing any side effects that may occur during treatment.
How Can I Schedule a Laser Hair Removal Consultation at Essential Aesthetics?
You can conveniently schedule a consultation with Essential Aesthetics to inquire about the possibility of laser hair removal. Simply call us at 925.855.1773 or submit your request online.  We're pleased to offer early morning and early evening appointments.
Just a few blocks from I-680, our Danville medical spa offers ample free parking for your convenience. We are conveniently located for clients traveling from Lafayette, Walnut Creek, Livermore, Tracy, Dublin, and the surrounding East Bay area!