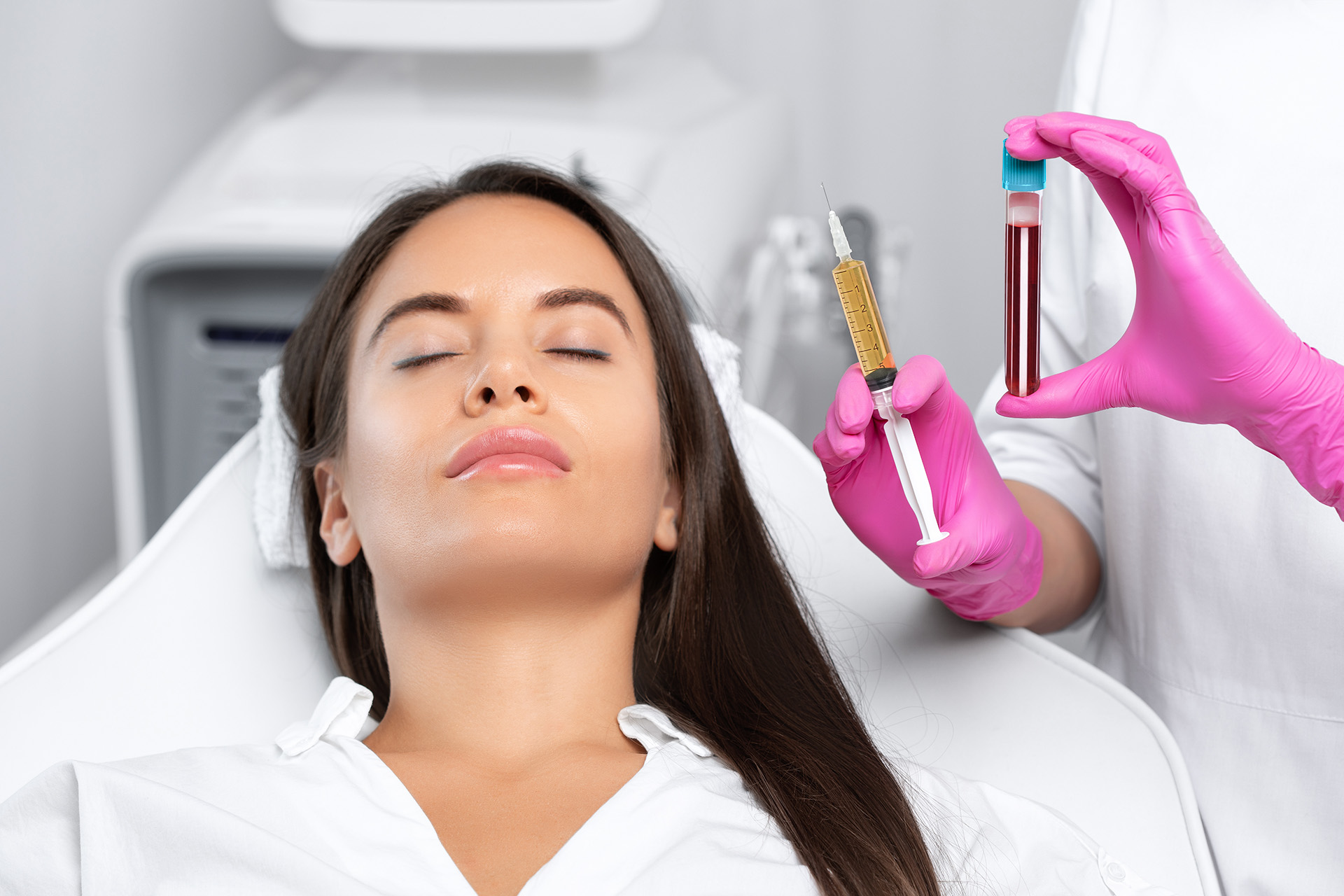 Vampire Facials
Vampire facials, or platelet-rich plasma facials, have gained popularity due to their effectiveness
in rejuvenating the skin. The vampire facial combines Microneedling, platelet-rich plasma, and skin rejuvenation
What is

Vampire Facial or PRP Facial?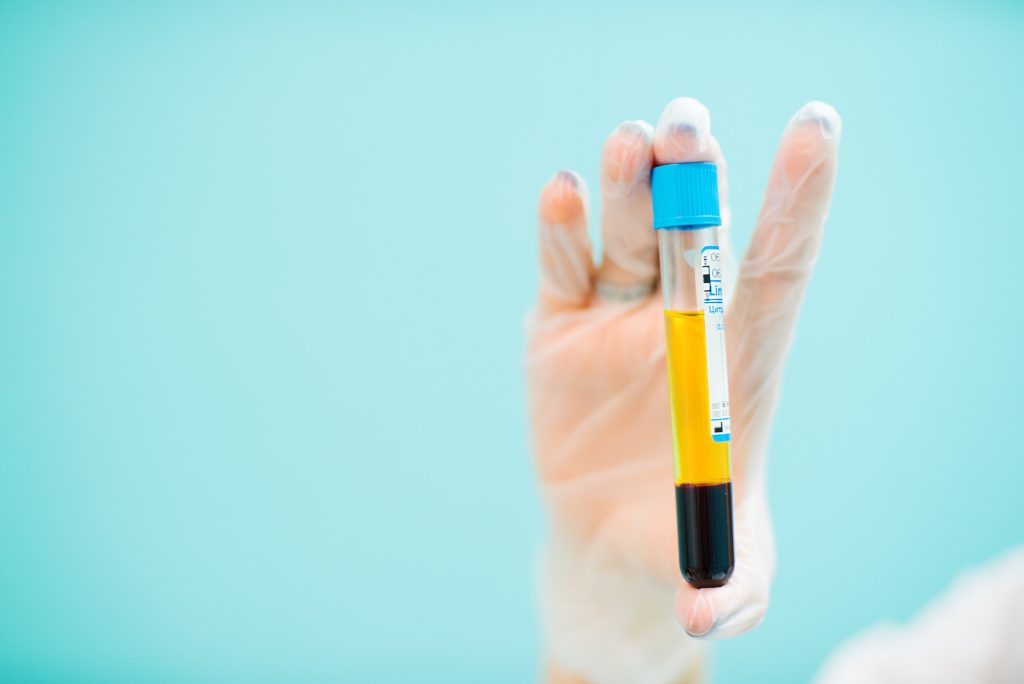 A vampire facial, also known as a platelet-rich plasma (PRP) facial, is popular because it has been proven to improve skin's overall appearance. PRP facial is a cosmetic procedure that involves using a person's own blood to rejuvenate the skin. The name "vampire facial" comes from the use of white blood cells or plasma in the procedure combined with Microneedling, or Radiofrequency micro needling.
How does

the procedure work?
To begin the procedure at Essential Aesthetics, our healthcare provider draws a small amount of blood from the patient's arm, just like a regular blood test. The blood is then processed in a centrifuge to separate the plasma from the red blood cells. We collect the plasma with a high concentration of platelets, growth factors, and other beneficial proteins and apply it to the patient's face.
How is Microneedling
beneficial for a Vampire facial?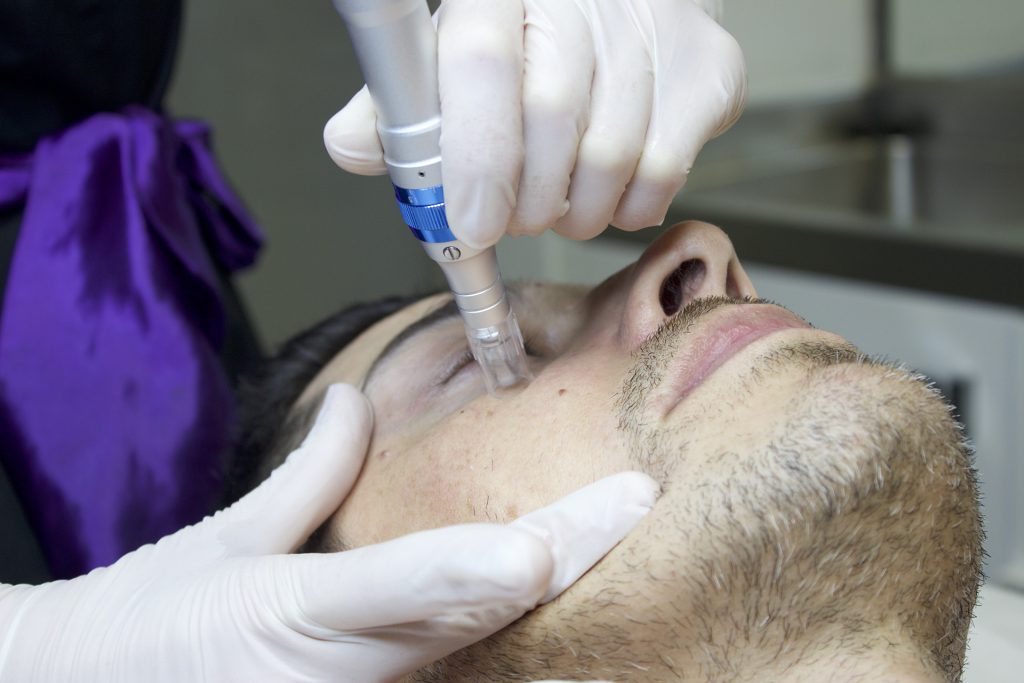 Before applying platelet-rich plasma, the patient's face undergoes treatment with a Mictroneedling device. This process entails using fine needles to create tiny punctures in the skin, stimulating collagen production and improving plasma absorption. While the Microneedling is taking place, PRP is applied to the face, enabling it to penetrate the skin and encourage tissue rejuvenation and healing.
What is the

benefit of Vampire Facial with Microneedling?
Vampire facials with Microneedling can improve skin texture, reduce fine lines and wrinkles, diminish acne scars and promote a more youthful appearance.
Is there any downtime

associated with the Vampire Facial procedure?
Just like any medical procedure, there may be potential risks and side effects that come with getting a vampire facial. These can include redness, swelling, bruising, itching, and infection. However, our skilled aesthetic medical provider, Dr. Ellie, will consult with you beforehand to assess your suitability for the procedure and guide you through the potential risks and benefits. Additionally, our medical team will follow up with you after the procedure to ensure a fast recovery and that you can continue your daily routines as soon as possible.
How long do

the results of a Vampire Facial last?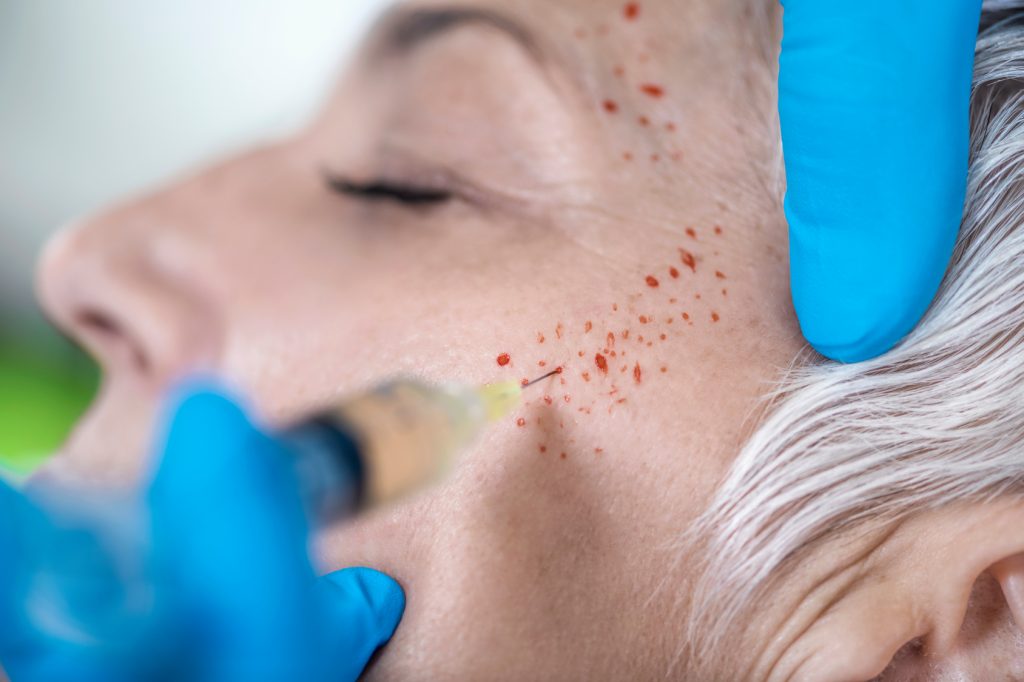 This is a common question that people ask. The effects of a vampire facial can last from several months up to a year or more. However, the duration can vary depending on various factors such as age, skin condition, lifestyle habits, and number of treatments received. To maintain the desired results, additional treatments are recommended.
What are

my alternatives to vampire facials?
PRP Injection
Facial injection of Platelet Rich Plasma or PRP improves overall skin texture, decreases the appearance of fine lines and wrinkles around the mouth and eyes, and plumps hollowing areas such as tear trough grooves, cheeks, and temples.
Hyaluronic Acid Injection
Hyaluronic acid is a substance naturally found in the skin that helps maintain hydration and volume. Injecting hyaluronic acids such as Juvederm Ultra or Restylane can help plump the skin, reduce the appearance of wrinkles, and enhance skin texture.
Chemical peels
Chemical peels involve applying a solution to the skin to remove the outer layer, promoting cell turnover and revealing fresher, smoother skin underneath. They can help improve skin tone, reduce fine lines, and address pigmentation issues.
Topical skincare products
Explore skincare products such as SkinMedica that contain ingredients known for their rejuvenating properties, such as TNS, or HA5 Hydrating serum, Retinol. These can be used at home to complement your skincare routine.
Revitalize your skin with PRP

or Vampire Facials today! Say goodbye to dull skin.
To learn more about renewing your skin with the power of Radiesse, request a consultation online, or call or text Essential Aesthetics at 925.855.1773.