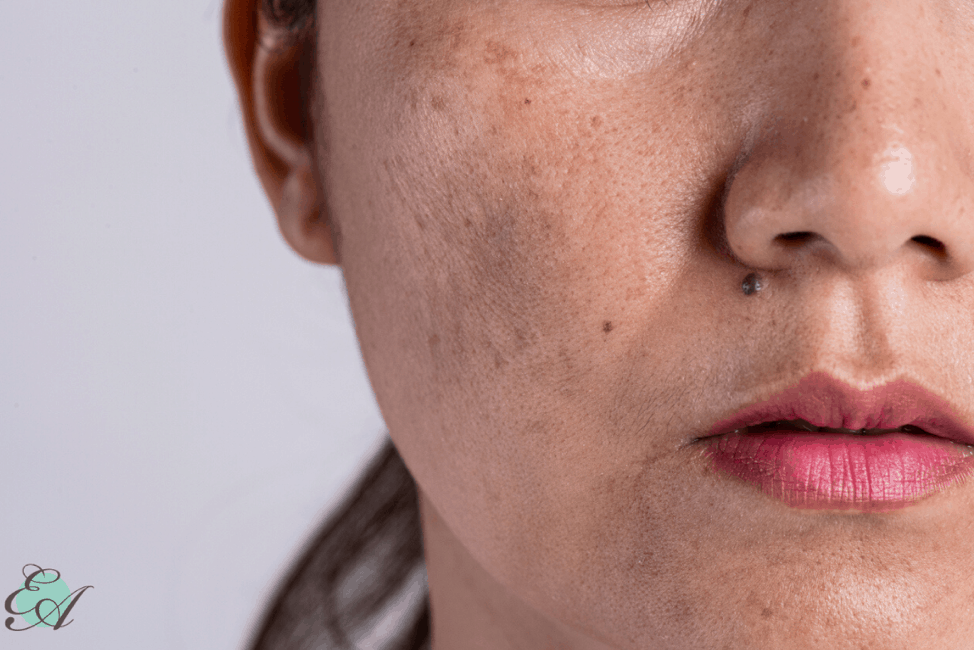 The Most Effective Therapy for Facial Melasma
What is Melasma?
Melasma is a pigmentation disorder that causes brown or grey-brown patches to form on the skin. It is most common on the cheeks, forehead, chin, nose, and upper lip. In some cases, the symptoms may be present on the forearms, neck, and other body parts.
What are the Most Common Causes of Melasma?
Melasma is common in both men and women. Some causes include:
Excessive exposure to the sun: The sun has ultraviolet (UV) rays that affect the cells responsible for controlling pigment. People who spend too much time in the sun are more susceptible to melasma.
Hormones: Research has found that variation in certain hormones can cause melasma. Changes in hormones during pregnancy, hormone replacement therapy, or birth control use have been linked to this condition.
Skin color: Research indicates that people with darker skin are more likely to have melasma.
If you believe you are dealing with melasma, do not wait to address the problem. You can meet with Physician Associate Dr. Ellie at Essential Aesthetics to receive expert advice on how to treat this condition.
What Treatments are Available for Melasma?
Common melasma treatments include:
Retinol is derived from vitamin A and promotes skin renewal, treating acne and boosting collagen production. We offer this as a topical treatment for melasma because it accelerates the body's natural turnover process. This helps eliminate dark patches on the skin much faster than they would heal.
Although these agents are sold over the counter, we highly recommend consulting with PA Zarnegar before using such a medication. PA Zarnegar wants every patient to achieve results safely and effectively.
PIQO laser treatment is a non-surgical treatment for melasma and helps patients improve skin tone, texture, and pigmentation. Delivering triple the peak power of older lasers, the PiQo4 also allows providers to work with a more prominent spot size, reducing the treatment time.
There is very little downtime with laser treatments for melasma, and the results are seen shortly after treatment.
Radio Frequency (RF) microneedling encourages new and healthy skin generation by applying RF-assisted ultra-thin electrodes to the skin, creating controlled micro wounds that trigger the production of new collagen, elastin, and hyaluronic acid. Not only does this help melasma patients with discoloration, but it also lifts, tightens, and revitalizes the skin.
This treatment may take up to 30 minutes and has minimal downtime. The results of this treatment are almost seen immediately.
Chemical peels involve a chemical solution applied to the skin that aims to accelerate skin exfoliation resulting in renewed, healthier-looking skin and a more uniform complexion.
At Essential Aesthetics, we use three different types of SkinMedica Chemical Peels:
Illuminize Peel: The gentlest peel we offer is excellent for first-time chemical peel patients, patients with mild skin imperfections, or patients looking for brighter, more radiant skin with no downtime. This peel is appropriate for all skin types.
Rejuvenize Peel: This peel is appropriate for patients with moderate to severe skin imperfections from aging and sun exposure. This includes but is not limited to fine lines and wrinkles and uneven skin tone and texture. This peel is best for dark or intensely pigmented skin color.
Vitalize Peel: This peel is best for patients with mild-to-moderate skin imperfections. It addresses skin unevenness caused by acne scarring or other pigmentary changes. It is appropriate for all skin types.
At the time of your consultation, Dr. Ellie will go over which chemical peel will offer the best solution to your melasma problem.
In addition to the treatments mentioned above, there are many ways that you can avoid melasma triggers, such as:
Limiting sun exposure: Excess sun exposure increases the risk of melasma. Therefore, time spent under direct sunlight should be minimal.
Applying sunscreen: Broad-spectrum protection sunscreen is a great way to prevent melasma.
Wearing protective clothing: A hat that covers the face and protective clothing can help protect the skin from excess sun exposure.
What is our Approach to Melasma Treatment?
Although melasma is painless, it affects how a person looks and feels, impacting their self-confidence.
Dr. Ellie's goal is to correct melasma so that patients feel good about their facial appearance. She dedicates time and resources to come up with a personalized treatment plan. Dr. Ellie also tracks patient progress throughout treatment to ensure desired outcomes.
To discuss treatment options and other skin care needs with Dr. Ellie, schedule a consultation today or call us at 925.855.1773!